Featured Projects
CASE STUDY – Cinegy Gets New Channel on Air in North Ossetia-Alania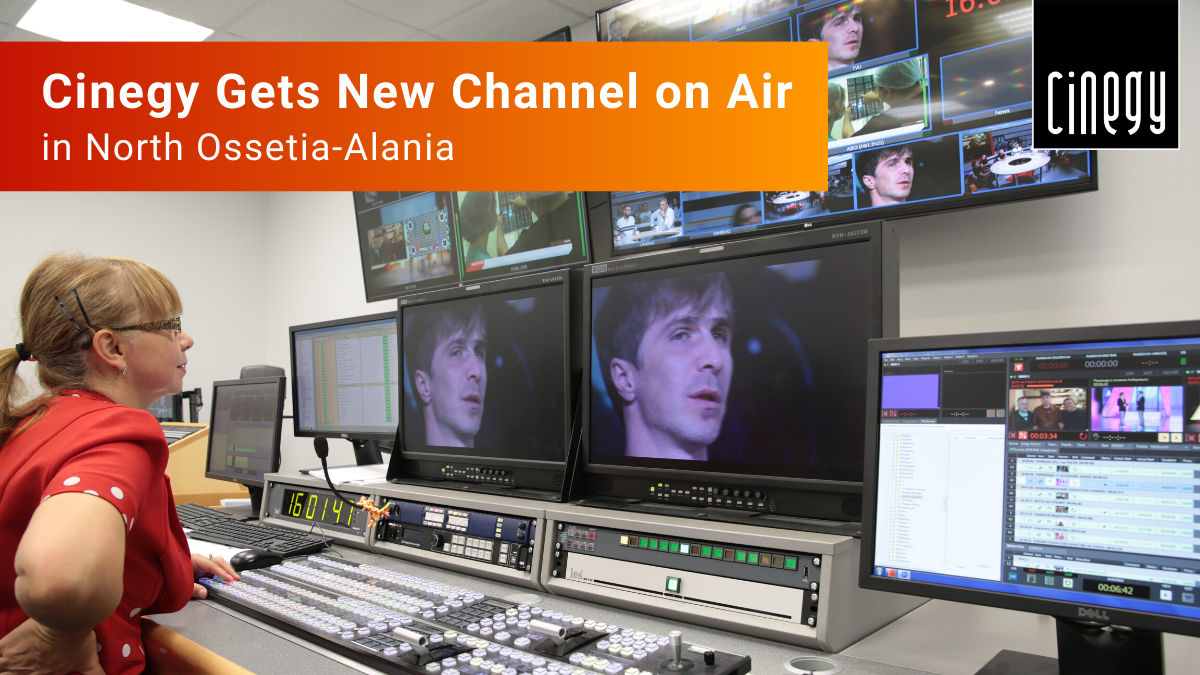 Background
North Ossetia-Alania is an autonomous Republic located in the northern part of the Caucasus region of Russia between the Sea of Azov and Black Sea on the west and the Caspian Sea on the east.
In 2016, the republic's leadership decided to create a national television channel called Ossetia-Iryston TV, to entertain and inform residents in the region.
To achieve this, a hardware-based studio complex was launched by professional system integrator and supplier of equipment for the media industry in Russia and CIS, Moscow-based DNK Corporation. In close cooperation with the new channel's management, DNK identified the primary needs of the customer and technical solutions for the project were then worked out in detail.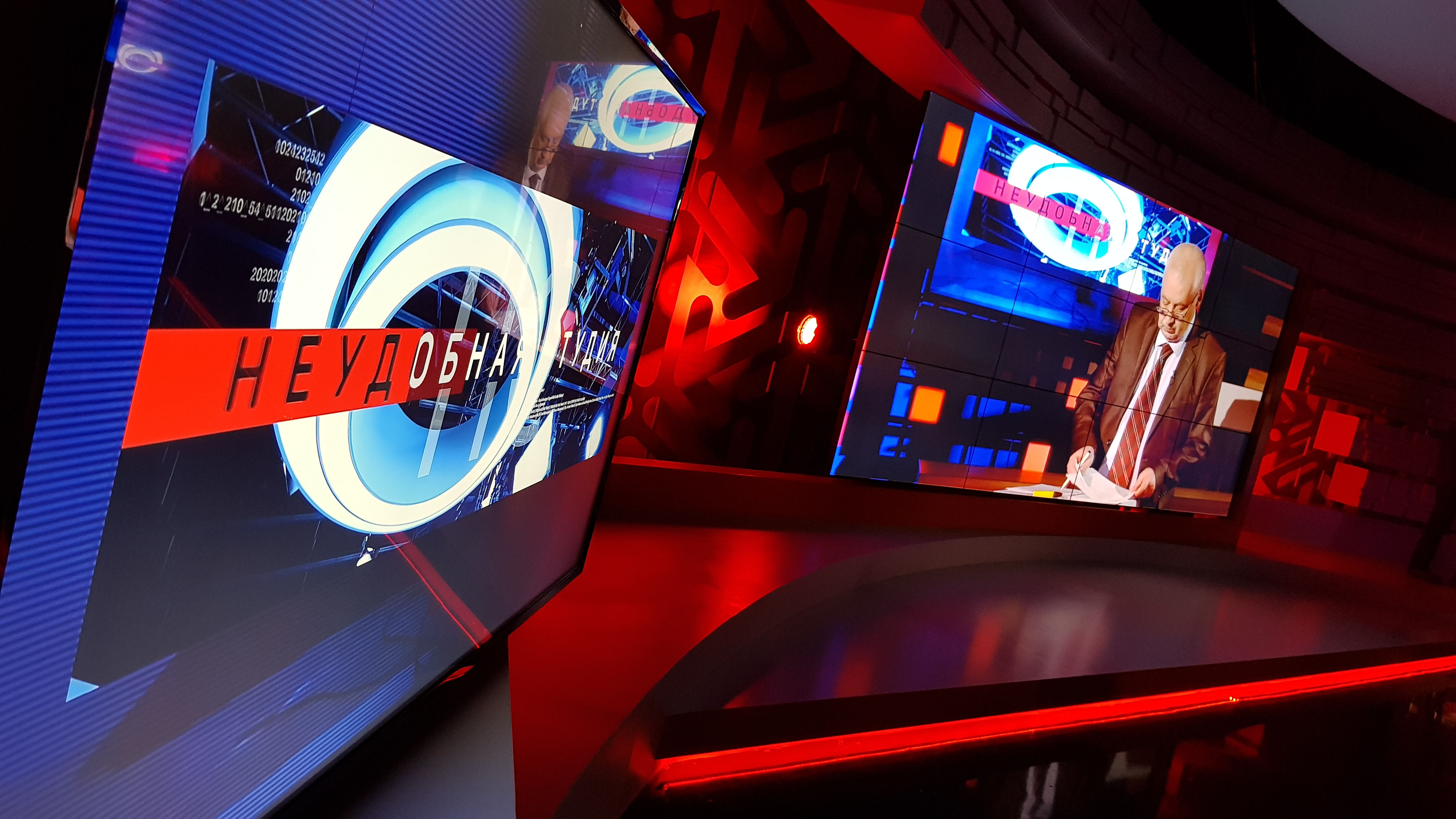 Design
Early in the design phase and based on Ossetia-Iryston's requirements, DNK recommended the use of Cinegy software within the studio complex to cover all aspects of television production – from importing media to news broadcasting and archiving. One of the main advantages of the Cinegy solution was that it would provide the ability to simultaneously work with all the source content by various departments of the channel as well as enable chief editors to plan for and maintain system wide control of the work being done throughout the facility.
Storage
Content at Ossetia-Iryston is stored on a disk array, access to which is available to journalists, editors, directors, etc. through Cinegy. This achieves the goal of enabling all departments to simultaneously work one content and interact with each other, which significantly increases the number of live broadcasts they can produce each day.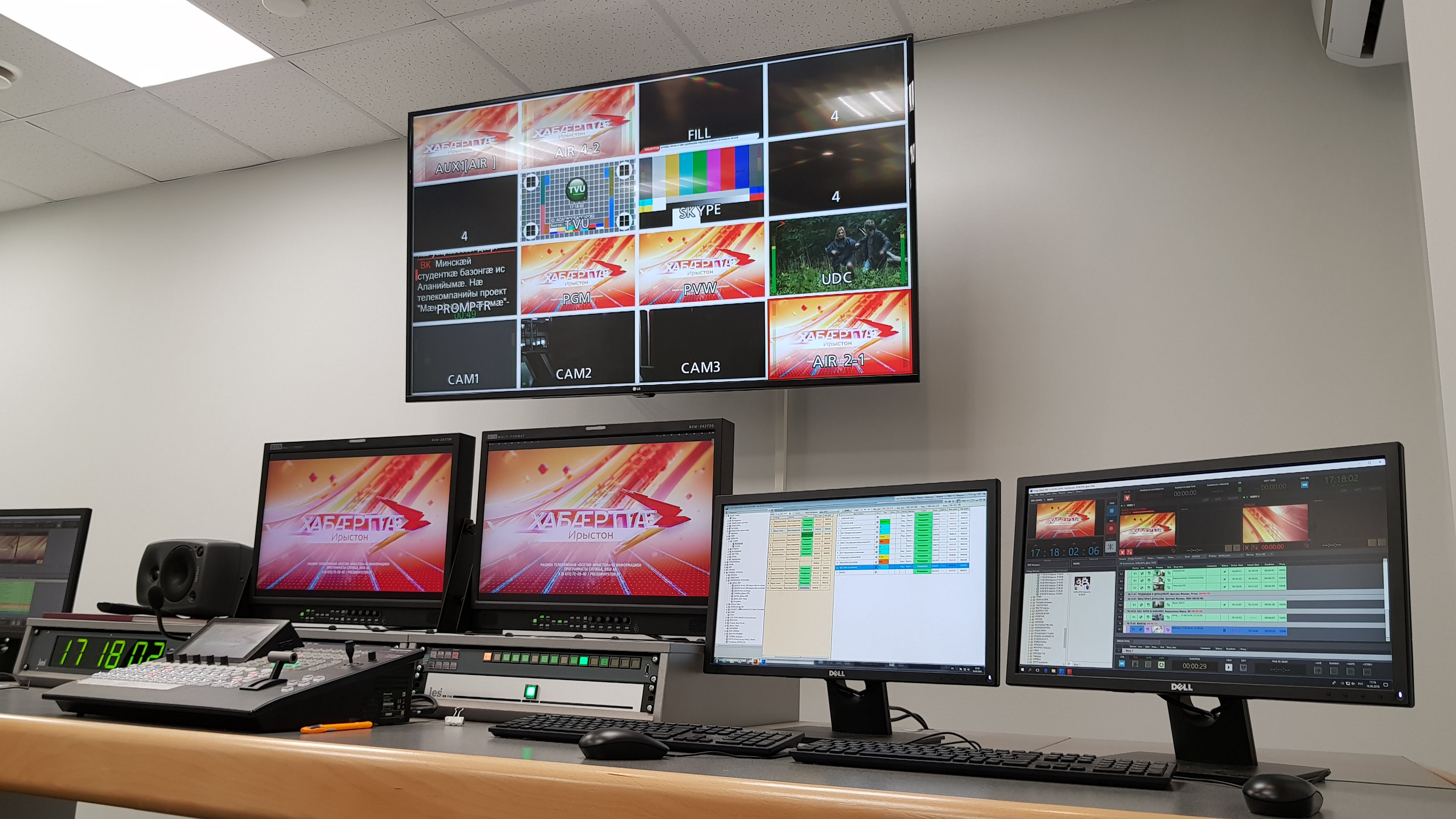 Cinegy Solution Package
The Cinegy Newsroom Computer System (NRCS) recommended and installed by DNK gave Ossetia-Iryston the flexibility of a non-MOS integrated newsroom. The Cinegy package is inclusive, with Cinegy Archive M, 35 Cinegy Desktop connections, four Cinegy Capture PRO modules and two Cinegy Convert licenses integrated with Cinegy's MAM. All of this works seamlessly to enable Ossetia-Iryston journalists to begin work on a production while ingest is ongoing.
The package also included two Cinegy Prompter licenses and Cinegy Studios.
All of this sits under the umbrella of 12 Cinegy Air PRO licenses, which provide a broadcast automation front-end and a real-time video server for SD, HD, Ultra HD (4K), and/or 8K playout in a tightly integrated software suite
Workflow
Since the installation of Cinegy software, Ossetia-Iryston TV's workflow processes have been streamlined in every way, including many that were unexpected. For example, announcers love the Cinegy system because they can now learn the "entry and exit points" because they are able to see all the material before the broadcast. This is not always possible with other systems but is especially important in the last few minutes leading into a broadcast. Cinegy now enables presenters to see and make note of entire selections of news before they go on air, resulting in a much smoother presentation.
Added Benefits
Another prime advantage of the Cinegy solution is that it gives creative staff a wide range of tools for quick and efficient work with content. Engineering staff also enjoy the rich functionality and support for most formats. Cinegy makes the production process fully transparent and easily manageable for both engineers and users (producers and editors).
In addition, the infrastructure of the Ossetia-Iryston TV channel has the necessary tools for the crucial benefit of audience engagement. With Cinegy and other components, since all relevant news is exported to social media networks, this creates feedback from viewers in the form of comments and voice chat calls.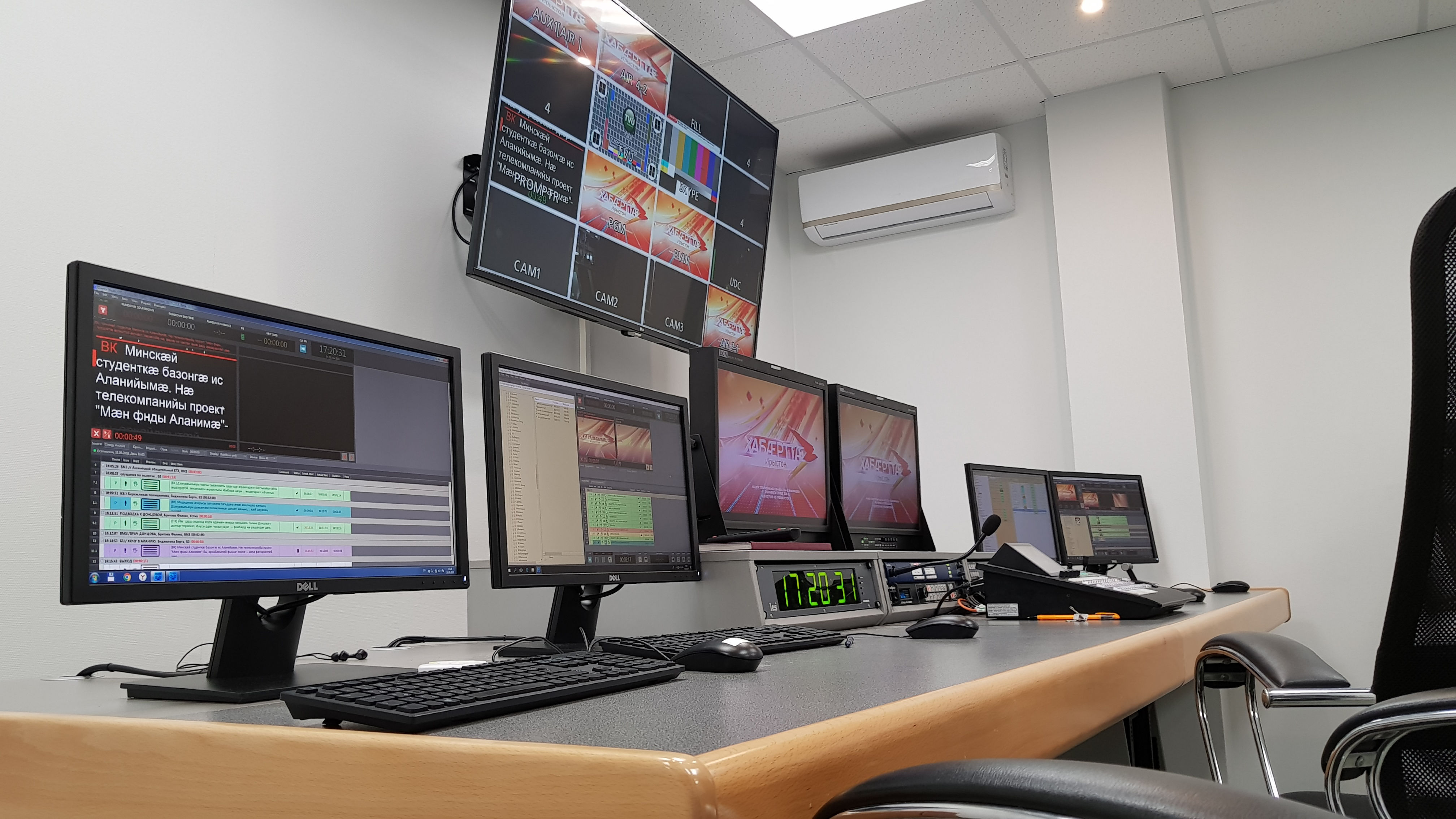 Cost savings
Since Cinegy was deployed, running costs at Ossetia-Iryston TV have been halved. Efficiency has not only increased, but so has profitability. The first always drives the second.
Summary
The creation of the new channel for Ossetia-Iryston by DNK was implemented in record time and is broadcasting around the clock, keeping residents of the republic informed about important events of their region. Cinegy software was a major component of the swift and successful implementation and continues to save money daily while performing at the highest levels of operational success.
###
About Cinegy
Cinegy develops software solutions for collaborative workflow encompassing IP, capture, editing and playout services tools, integrated into an active archive for full digital asset management. Either SaaS, virtualizable stacks, cloud or on-premises, Cinegy is COTS using standard IT hardware, and non-proprietary storage technology. Cinegy products are reliable, affordable, scalable, easily deployable and intuitive. Cinegy is truly Software Defined Television. Visit www.cinegy.com for more details.
Cinegy PR Contact:
Jennie Marwick-Evans
Manor Marketing
jennie@manormarketing.tv
+44 (0) 7748 636171