News
Cinegy and XenData Webinar 13.07.2017
Cinegy and XenData hosted a jont webinar "Turning Your Archive Content into Treasure" on July 13th, 2017.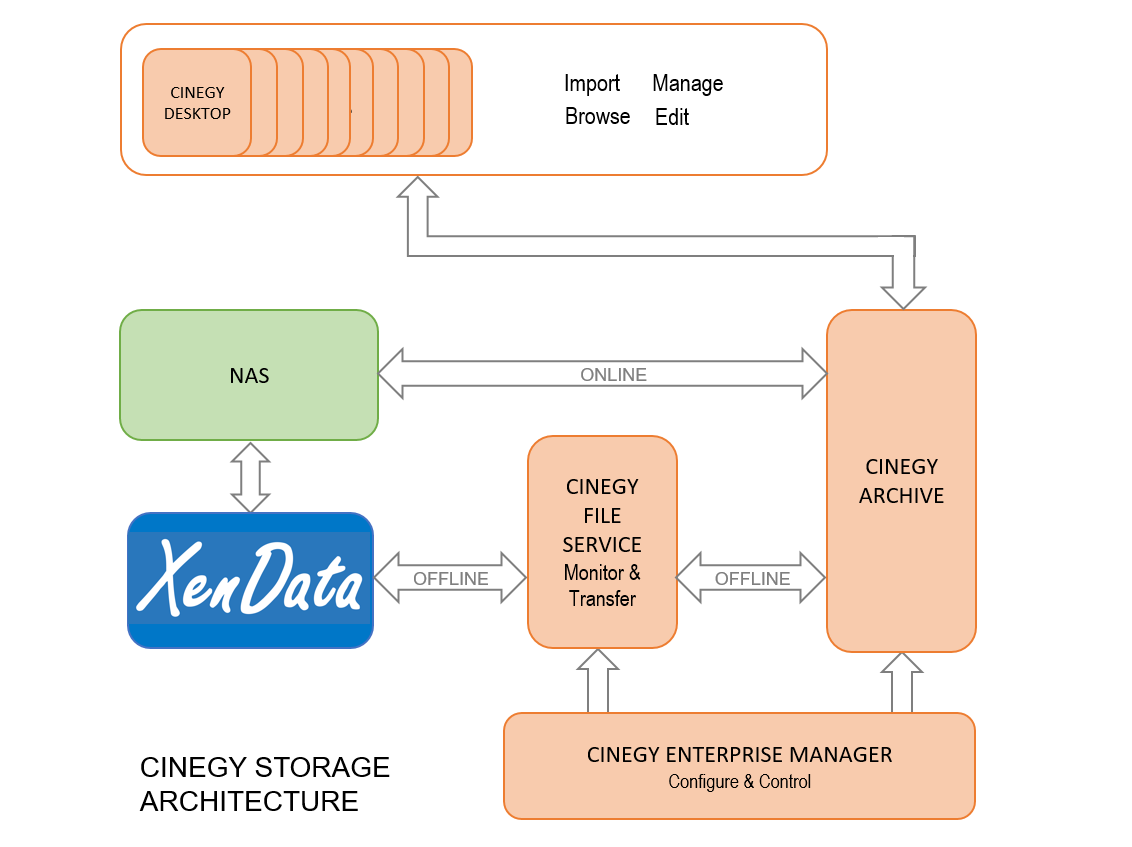 Modern file-based workflows offer new levels of flexibility to content creators and broadcasters, but they also generate large amounts of data – data which needs to be safeguarded, stored, and available.
This is where the combination of Cinegy's award-winning production software and XenData's world-leading data protection systems can help.
Cinegy's user-transparent migration of data to and from XenData's range of tape storage options simultaneously provides peace of mind and maximum value from a storage installation, ensuring that expensive disk resources can be dedicated as needed while the treasure that your archive material represents remains within easy reach.
Watch the Cinegy/XenData webinar on July 13th to find out how national broadcasters around the world are reaping the benefits of this combination, which has been a consistent success for over ten years.
Featuring:
Andrew Ward, Business Development Manager, Cinegy GmbH
Phil Storey, CEO, XenData
You can watch an on-demand version of a webinar down the following link.