News
Cinegy joins Google Cloud Partner Advantage Program
NAB Show, April 16-19, Las Vegas, Booth N2022: Cinegy GmbH, the premier provider of software technology for digital video processing, asset management, video compression and automation, and playout, has joined the Google Cloud Advantage Program as a Build Partner. Being part of the program means that Cinegy can deliver solutions on Google Cloud, and integrate with other workflows to add value.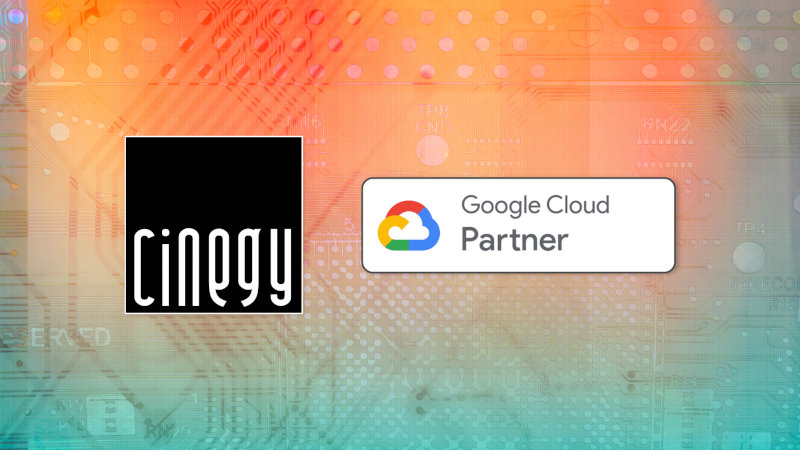 As a Google Cloud partner, Cinegy can readily build comprehensive workflows for the complete range of media enterprises. Cinegy software systems that are already proven for use in Google Cloud include tools for content ingest including realtime live capture; signal routing, conversion, processing and playout; storage management and archiving; and multiviewers. All of these are resolution independent software systems, meaning that users can implement Ultra HD and 8k content chains in the cloud if required.
"The very diverse nature of the media industry means that each enterprise is finding its own transition from on premises legacy hardware technology to software-centric, virtualized solutions," said Jan Weigner, managing director of Cinegy. "Being a Google Cloud partner enables us to continue to support our customers as they establish their own pathway, towards the goal of more efficient, more effective and more green operations."
"We are excited to welcome Cinegy to the Google Cloud Partner Advantage ecosystem," said Kim Lasseter, Global Director, Partner Advantage Program at Google Cloud. "By bringing its platform to Google Cloud's infrastructure, Cinegy's customers will have access to new, innovative cloud solutions to build comprehensive workflows."
Catch up with the Cinegy team at NAB Show 2023 on booth N2022, or find out more at cinegy.com
###
Note for editors, click here for high-resolution images.
About Cinegy
Cinegy develops software solutions for collaborative workflow encompassing IP, capture, editing and playout services tools, integrated into an active archive for full digital asset management. Either SaaS, virtualisable stacks, cloud or on-premises, Cinegy is COTS using standard IT hardware, and non-proprietary storage technology. Cinegy products are reliable, affordable, scalable, easily deployable and intuitive. Cinegy is truly Software Defined Television. Visit www.cinegy.com for more details.
Cinegy PR Contact:
Claire Bushell
Manor Marketing
claire@manormarketing.tv
+44 (0) 7919 128966