News
NAB 2022: Innovation Captures the Eye
Another successful NAB Show done and dusted and what a show it was for Cinegy!
We had a fantastic response to our latest innovations and are delighted to have been awarded an NAB Show Product of the Year award for our Channel-in-the-Cloud, a complete in the cloud solution that comprises Cinegy Air, Cinegy Multiviewer and Cinegy Capture.
A major highlight of this year's show was our collaboration with TrackIt to deliver a live cloud production demonstration on the Amazon Web Services (AWS) booth, where our Cinegy Capture solution formed a key part of the ingest workflow.
After a hiatus from our annual visit to Las Vegas, Cinegy had a lot of updates and innovations to share with customers this year. Lewis Kirkaldie gave KitPlus an update on all our new developments, including Cinegy Air PRO, Cinegy Capture PRO, Cinegy Multiviewer, Cinegy Convert and Cinegy Archive, The Daniel2 codec is an integral part of all these updates. You can watch the interview here: Cinegy update at NAB 2022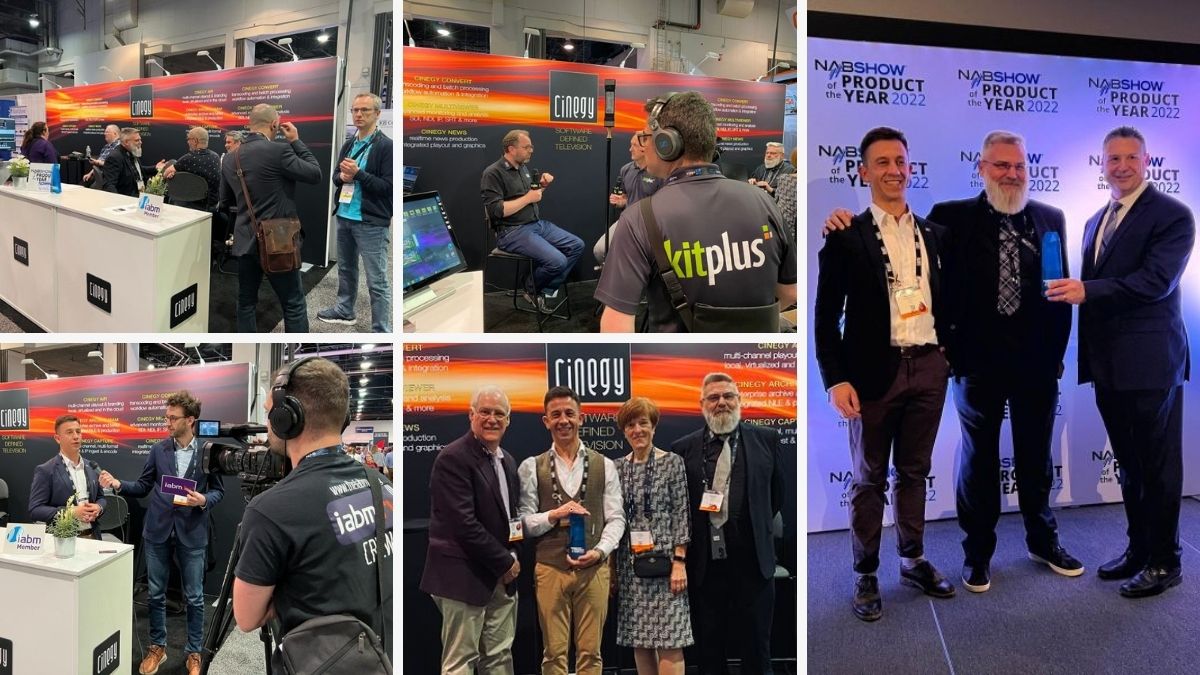 We also had a slot on IABM TV, where Cinegy Product Management Engineer Yaroslav Korniyets gave an overview of the wide range of solutions that Cinegy was highlighting at the show.
It was fantastic to be back in-person, meeting customers and partners in Las Vegas and we are so proud of the amazing feedback we have had to innovations like Channel-in-the-Cloud and collaborations with partners such as TrackIt.
So, until next year, it's a wrap!
###
About Cinegy
Cinegy develops software solutions for collaborative workflow encompassing IP, capture, editing and playout services tools, integrated into an active archive for full digital asset management. Either SaaS, virtualizable stacks, cloud or on-premises, Cinegy is COTS using standard IT hardware, and non-proprietary storage technology. Cinegy products are reliable, affordable, scalable, easily deployable and intuitive. Cinegy is truly Software Defined Television. Visit www.cinegy.com for more details.
Cinegy PR Contact:
Jennie Marwick-Evans
Manor Marketing
jennie@manormarketing.tv
+44 (0) 7748 636171