News
Cinegy's Software Defined (Tele)Vision at NAB 2023
NAB Show, April 16-19, Las Vegas, Booth N2022: Cinegy GmbH, celebrating 20 years of being the premier provider of software technology for broadcast operations, TV production, newsrooms, and playout automation, will showcase its complete range of solutions for cloud, local or hybrid usage scenarios at NAB2023 at booth N2022, in the Las Vegas Convention Center, 16 – 19 April 2023.
New features for remote and cloud operation are the highlights of Cinegy's new product range shown at NAB 2023, making broadcasting and streaming in up to 8K easier than ever. The ability to do playout with real-time HEVC 8K60 encoding on a (top range) laptop helps support the case for 8K adoption.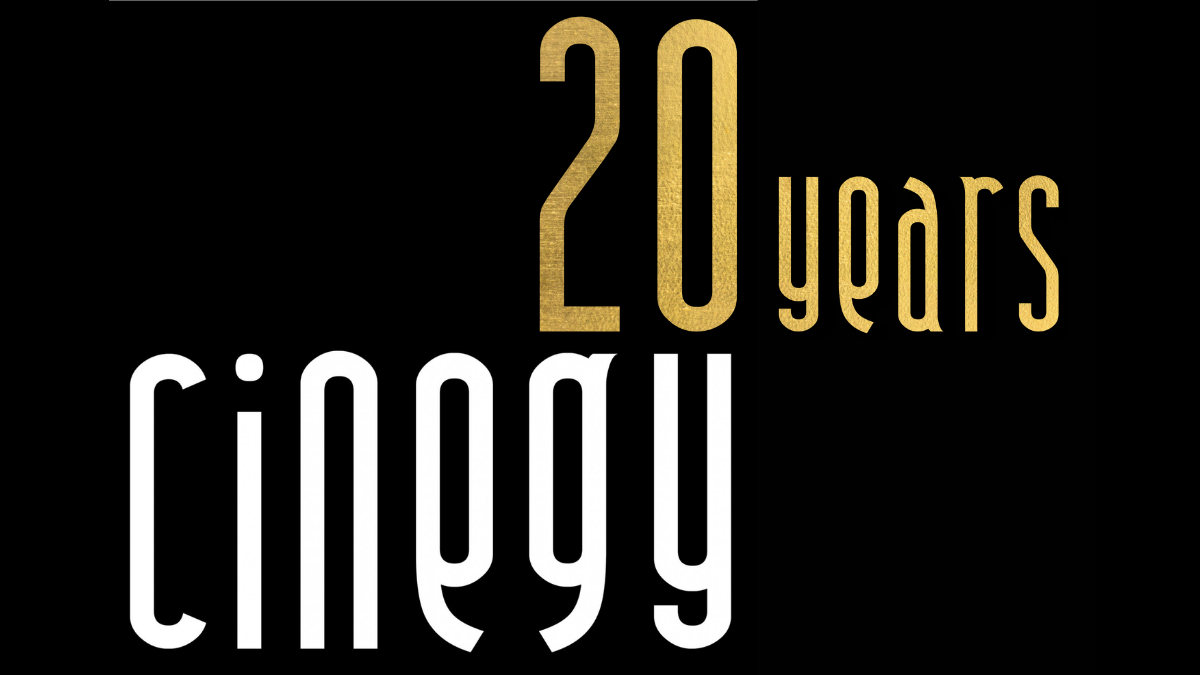 Cinegy Air, Cinegy's playout software family, now offers features for dealing with mixed SDR and HDR video sources. LUTs (look-up tables) for automatic color space conversion will be applied automatically (or can be manually set), to meet the desired output format. A single playout engine can be used to create simulcast SDR and HDR outputs all driven by a single playout schedule. This massively improves flexibility in broadcast operations and eliminates the need for hardware converter boxes or tedious offline file conversion processes, resulting in cost and time savings. As video sources can also be live input signals, this also opens up new opportunities in live mixed SDR/HDR operations. The capability of being able to do 8K at no extra cost is the icing on the cake.
Cinegy Air playout has had incorporated graphics and CG functionality for a long time. This has now become so powerful that it has its own identity as Cinegy Title. The branding and graphics system incorporates capable and versatile tools. Many independent layers of video, CG, and effects can be combined in individual scenes, with video layers being either rendered graphics like text, stills, video files or live input signals. Scenes can of course also contain audio, e.g. to create audio-visual jingles or station IDs. Elements in scenes can be data driven to create self-updating slates, score tables, weather or financial graphics. Cinegy Title can do 8K as well.
The Cinegy product range incorporates all the tools needed for channel management, from ingest and playout through conversion and archiving, with comprehensive monitoring and analysis capabilities using Cinegy Multiviewer. As an early adopter of the open source SRT (Secure Reliable Transport) protocol, it is baked into all of its products, so there is never any question whether SRT support is available. Standards such as good old SDI, or IP streaming using NDI, RTP or UDP are also supported. Dealing with broadcast Transport Streams, both on the receiving and emitting sides, have long been one of Cinegy's big strengths. Cinegy Air can create broadcast-ready transport streams for cable, satellite or OTA. Cinegy Air can also receive transport streams to insert commercials, overlay graphics, add Nielsen or Kantar watermarks and much more.
Cinegy's Multiviewer product, which is very popular especially with US broadcasters, is another focus at the show. Feedback from customers has led to numerous enhancements and new features. Scalability has been improved further allowing even larger channel counts to be supported. Cinegy Multiviewer has supported 8K already for many years. It can receive, monitor and analyze signals up to 8K, drive multiple 8K displays and/or stream the output as IP in 8K or higher. Like Cinegy Air, Multiviewer also happily lives in cloud environments like AWS.
Cinegy Capture is the go-to solution for scenarios where massive numbers of video signals needs to be "captured". Major reality TV productions and sports leagues have been Cinegy Capture key customers from early on. Global media service companies and telcos have joined as customers in recent years. Cinegy was amongst the first companies able to do 4K and then 8K which helped drive adoption, as did the ability to run in the cloud thanks to SRT support throughout.
This NAB marks eight years of Cinegy showing 8K starting with technology demos of Cinegy's 8K capable video codecs, like Cinegy's own Daniel2 GPU codec. Handling resolutions much higher than 8K has now rippled through the entire product range, providing end-to-end 8K support. For customers with HD or UHD workflows this has brought faster, highly optimized processing pipelines, the certainty of an upgrade path as well as ensuring that they have invested in a future-proof solution.
"We started the company with the goal to convert the racks of proprietary video hardware into modular software components that could run in virtual machines using IP for signal transmission instead of SDI. That was twenty years ago and terms like cloud did not exist yet", said Jan Weigner, managing director of Cinegy. "We know that media businesses each have their own pace of transition. We are here to discuss how they can advance and to show how best they can achieve their goals, whether that is on premise or in the cloud. Our vision of a Software Defined Television platform has been realized. But this is just the beginning. AI and the sheer endless computing power GPUs provide allow us to dream bigger."
Catch up with the Cinegy team at booth N2022, or find out more at cinegy.com
To add the Cinegy booth to your NAB myNAB show planner click here!

###
About Cinegy
Cinegy develops software solutions for collaborative workflow encompassing IP, capture, editing and playout services tools, integrated into an active archive for full digital asset management. Either SaaS, virtualizable stacks, cloud or on-premises, Cinegy is COTS using standard IT hardware, and non-proprietary storage technology. Cinegy products are reliable, affordable, scalable, easily deployable and intuitive. Cinegy is truly Software Defined Television. Visit www.cinegy.com for more details.
Cinegy PR Contact:
Jennie Marwick-Evans
Manor Marketing
jennie@manormarketing.tv
+44 (0) 7748 636171